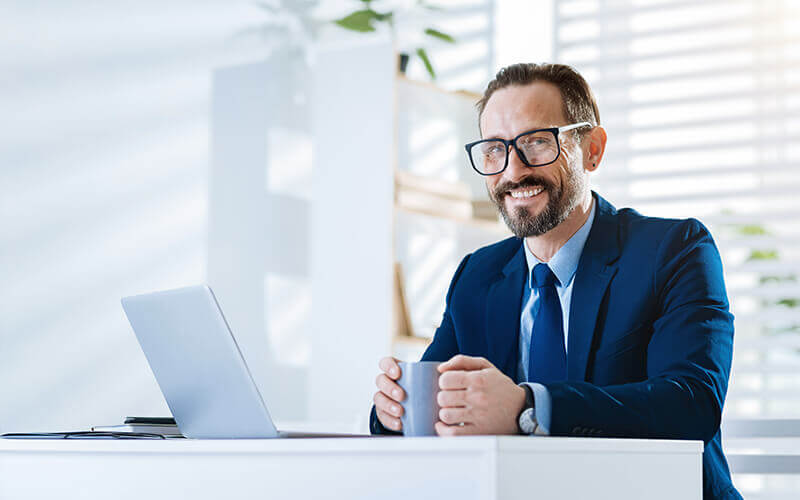 Are you looking for a qualification that's flexible and provides you a lot of job options? Or are you probably a recent graduate looking to do an additional study course to upskill yourself much more? If you enjoy the company and savor working with people, then a Graduate Diploma of Management course may help you acquire the essential expertise to succeed in your job.
The management course's objective would be to boost the efficiency of most staff by encouraging and instructing managers. Working as a manager might be a tough and fascinating job and can be worthwhile as you may function your way up.
Most management courses give you the ability to go after your very own interest. Managing courses are an exceptional medium that will help the advancement of various characteristics like leadership and creativity.
Here are 5 great things about doing a management course.
Morale
Management training can directly influence your organization's morale as supervisors truly feel more secure in the position in which the business usually spends funds on private growth and development. It doesn't matter what kind of management training you do, and it must enhance your private plus your subordinates' morale.
For example, education in conflict management will give a manager the tools to run an office more efficiently. More training on the office range may be utilized and passed to the team to generate a more pleasurable workplace.
You need to do a management course because you need to rather than because you're compelled to go. Going to the training without looking to go will have a negative outcome instead of the optimistic improvement you're after.
Team Productivity
It's usually easy for the different departments to function independently within an organization. Doing a management course will bring all executives together to generate crew active. Managers from diverse sectors will be able to gather and brainstorm about ways the sectors can more accentuate the other person.
They are able to also set up desired goals and check out approaches to attain them. Understanding the goals of other departments will help you to emphasize all energies about the bigger picture. Doing a management course will teach you all of the tips and tricks to build a fruitful crew. For instance, you will have the capacity to produce a method of responsibility and set communication standards.
Change Integration
You will always find things transforming in just a company after a while. Some modifications are tiny, while others may be more advanced. Managing training may help company frontrunners produce the strategies to apply new changes using the least quantity of productiveness disturbance.
As a management student, you will be skilled in why new procedures, goods, or some other modifications are made. You'll then have the ability to far better express the demand for change to associates.
They realize what you should expect and why it may have a spectacular effect on corporate change's success.
Excellent Career Opportunities
Graduated pupils with a management qualification have an increased probability of receiving and keeping a very high-stage management place. Simply because you have a career doesn't mean you must maintain yourself rear or let your abilities stagnate.
Upskilling yourself by doing a management training course might help broaden your understanding foundation and boost your marketability. It doesn't matter whether you are doing or even education or short course in management; it'll still meet your resume.
It is a win-win when you also grow to be qualified in a new ability. It displays you will have the enthusiasm and business required to improve your profession. A large and assorted array of functions and jobs grow to be available if you examine administration. And, if you're self-employed, you may provide more to customers and increase your earning potential by having a program or two behind your back.
Able to Start your Own Business
With plenty of knowledge which certification beneath your belt, you will have the capacity to start and manage your company.
If you're currently a staff member in a business, then carrying out a management course and commencing all on your own being a business owner is actually a lifestyle transform. This program will teach you everything you should know from product information, how you can approach consumers, and employing people.
Complete a graduate diploma in management helps you increase your company's productiveness. As a result, this course will give you the essential tips about enhancing your company's efficiency employing several techniques and methods that to be shown to function.