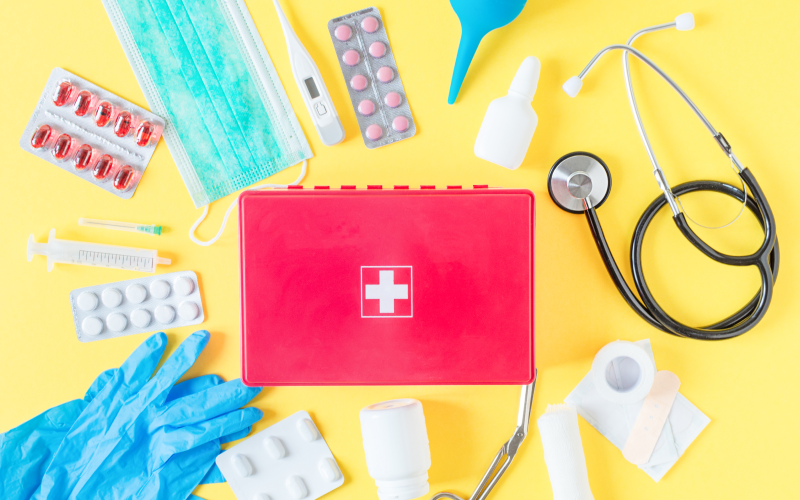 You might believe you are prepared for life once you have finished your first aid training. That is partially accurate, but only taking one course won't ensure your long-term safety. The truth is, unlike many other skills, First Aid Certificate skills can fade over time. When it comes to first aid, missing the smallest step or detail can endanger the victim.
When an emergency occurs, your confidence can be shaken if you don't know what to do. There are good reasons behind the Australian Resuscitation Council's (ARC) strict guidelines to renew CPR certification every 12 months and Safe Work, Australia to renew First Aid certification every three years.
You may be thinking, "I know my DRSABC first aid like the back of my hand," but there are benefits if you complete your First Aid Certificate renewal on time. Here are a few.
Learning may have faded over time.
It's very likely that you've forgotten some of the first aid techniques you learned if you haven't utilised them in the last 12 months. It is out of sight and mind and applies to first aid.
Refresher courses should be taken frequently to keep your knowledge current and your thinking sharp. When administering first aid, it is crucial to be able to recall information quickly and without hesitation in a crisis.
New medical advances are made every year.
First aid instructions and procedures are updated from time to time.
First aid instructions are reviewed, and procedures may be updated or changed. To stay up to date with all changes, you must attend the first aid refresher course.
The last thing you want is to perform an older version of a certain first aid procedure if a newer, more effective version is available.
First aid and CPR are requirements in the Workplace.
First-aiders are required in the workplaces of many Australian enterprises.
First-aiders are required under the Code of First Aid Practise in the Workplace to regularly take refresher courses to demonstrate their proficiency in performing life-saving measures. When you are looking for a new job or completing a requirement at work that advances you to a better position in the organisation, it is advantageous to have an up-to-date and up-to-date certification.
Save someone's life
Many of us have mistakenly said, "I'm taking a first aid refresher course tomorrow or next week." But we never prioritise it unless we need it for work.
We can't just sit idle; emergencies can occur anytime, anywhere. This may occur while driving, running errands, or playing with your kids at the park. Emergencies happen, and you might need CPR or first aid to save a life. That alone is reason enough to keep your first aid skills practised and up to date.
Always be confident
Understanding the various first aid procedures is one thing; having the courage to use them in an emergency is quite another.
Regular training ensures you have the knowledge and assurance to respond promptly and successfully in a potentially tense medical emergency.  
Keep your first aid skills up to date with Oscar Academy. Our experts are always here to assist you. Get the best care and take your career advancement to the next level. For any queries, don't hesitate to reach out to us.