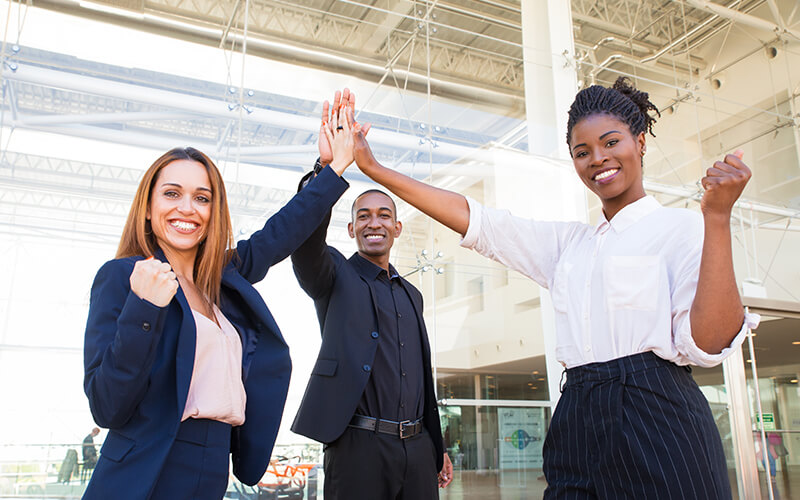 Your experience level is not a big deal; it is essential to continuously learn and develop additional skills. When you try to advance your career, you need to work efficiently with fellow workers, gain deep expertise inside your industry, maintain promising technology and, at some point, manage others.
When you naturally develop many of these skills throughout your career, that ultimate point—management—can be the trickiest to build up. In fact, if you've never been provided the opportunity to oversee other people, how will you evaluate your effectiveness as a manager?
It's because of this that many aspiring or newly designated managers often speculate, no matter if enrolling in a management course could possibly be useful to their careers.
Listed below are five significant advantages management qualification will help you realize as you work toward your individual and professional objectives.
Top advantages of enrolling in a management course
1. Communication Skills
It is needless to say that clear communication is crucial to your success, but not everyone communicates exactly the same way. Being unable to adapt to and manage a number of conversation styles can bring about decrease employee engagement and inadequate group performance.
In a management course, one can learn how you can interact in ways that make it easier to influence numerous people inside your organization—from your team members to key decision-makers. Similarly, it is possible to obtain significant communication methods that empower your staff to work toward shared objectives.
2. Self-evaluation and Feedback
Receiving individualized feedback from your superiors generally is one of the most beneficial career advancement possibilities, assisting you in fully grasp your skills, weak spots, and very best possibilities for expansion. But, when obtained on the job, these evaluations could be tainted with the relationships you have together with your co-workers.
A high-quality management course should include individualized feedback from other experts who will not be biased from a preexisting relationship. Their only dilemma is helping you increase your expertise to become a manager.
The program should teach you the best way to examine yourself, practice self-reflection, and analyze your progress—both in class and at work, making sure you retain your skills sharp.
3. Understanding the Role of a Manager
A manager's initial goal is usually to be a highly effective implementer—someone who coordinates the activities of other individuals to achieve business objectives and goals. Managers execute various daily activities; however, their fundamental work is to find points completed with and through other people.
An element of management that may be sometimes underrated is the ability to coach and manual employees. Even though 78 percent of individuals believe possessing managerial mentors at work is very important, only 37 percent of pros report having one, which means ongoing management education and learning is far more important than ever before.
A course may help you better understand the nuances of an effective manager's position if you have an advisor in the office, making it possible to become a better consultant to other folks.
Control Essentials – Get the job done. Find out more.
4. Develop an Understanding of Change Management
Virtually every company is assured of passing through company transitions throughout its living. Whether or not that transform is as small as hiring a new employee or as large as an acquisition, product managers will need the capability to start, adjust to, and deal with change.
A managerial study course can assist you in developing the relevant skills found necessary to oversee a move by deteriorating the ingredients of an organizational change method.
It will also provide you with the know-how to handle queries around the way a business can get from position A to stage B, what actions workers have to take during transitions, and how to make certain those activities are carried out.
5. Decision-Making Skills
Managers must have the capacity to make choices effectively and efficiently. To succeed, you have to discover the determination-creating process—ranging from what factors constitute a "good" decision to understanding how sociable, political, and psychological elements enjoy a vital role in the process.
Within a course, you can learn the way to acknowledge and get away from key pitfalls that undermine successful decision-making functions. You may also enhance both personal and group of people decision-making and inspire a mindset of inquiry within your organization.
If you want to get all the skills mentioned above, then the Graduate Diploma Of Management can be a great option to upskill yourself. Feel free to contact us if you have queries about the qualification.
See Also: