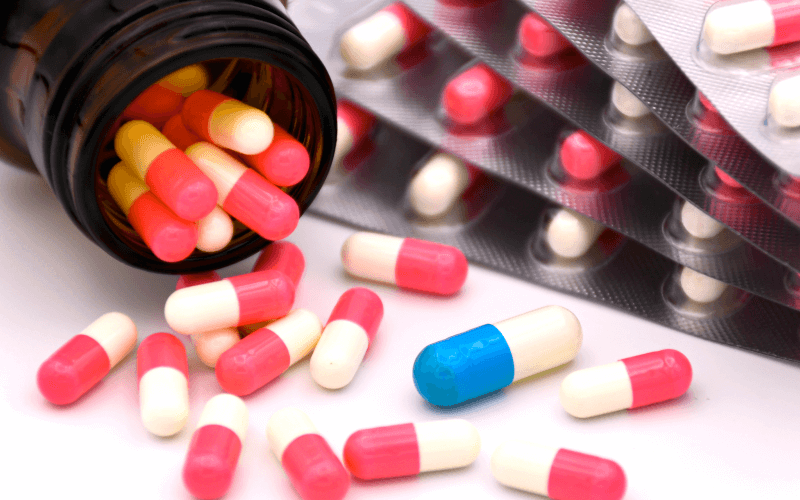 Medicines are crucial for any illness. You have to handle them carefully. When the wrong drug is administered, whether in terms of type, dosage, or timing, a medication error occurs. It's critical to seek medical care or advice as soon as you can because medication errors can be fatal or cause significant injury.
The Pharmaceutical Society of Australia reports that medication-related issues result in 250,000 hospital admissions annually. This causes $1.4 billion in annual costs, and almost half of the injury is avoidable.
Every drug has potential hazards and side effects, so it's crucial to get the prescription, administration, and usage exactly right to prevent possibly harmful results. Types of typical medication mistakes:
Making mistakes when writing prescriptions;
failing to write them or administer them; and
receiving a drug at the wrong schedule, either too early or too late;
inappropriately prepared or prescribed dosage;
A patient's medical history or probable drug interactions are not taken into consideration when prescribing or dispensing a prescription.
Administration or manual handling errors are also common (e.g. a patient being given a medication not intended for them).
Seek medical counsel or treatment as soon as you can if a medicine has been supplied to you erroneously or if you have taken it outside of the prescribed time frame. Medication mistakes can leave patients with serious bodily injuries and even death. The healthcare provider and organisation could suffer considerable financial, psychological, and emotional hardship as a result of these avoidable errors. There are multiple stakeholders in case of medication mistakes.
1. Patients' Family Members, Friends, and other Loved Ones
From no apparent affects to death, pharmaceutical mistake effects can have a wide variety of outcomes. It can sometimes result in a brand-new condition that is either transient or permanent, like itchiness, rashes, or skin deformity.
Despite being rare, drug mistakes can seriously harm or even kill patients.
Losing a loved one is really painful. It is considerably more difficult for the friends and family of the deceased to accept their loss when they are aware that their death may have been avoided.
2. Healthcare Professionals
Inadvertently prescribing the incorrect prescription to a patient or having a near-miss could cause embarrassment, guilt, and self-doubt among medical professionals.
3. Hospitals
Patients or patients' families may also pursue a personal injury case against the healthcare institution where the healthcare provider works in addition to the individual healthcare provider. Hospitals may have to pay hefty legal fees and potential settlement costs. Additionally, hospitals might have to cover the lost productivity of the staff members who made the mistake as well as the extra cost of treating patients for unanticipatedly long hospital stays.
Dealing with the errors, investigation, lawsuit, and settlement may also take some time. The management staff of the hospital may have to commit time and resources to look into and change policies to reduce future mistakes. The reputation and re-accreditation of the hospital could potentially be impacted by cumulative drug errors.
Instead of dealing all these backlashes, give yourself a boost by learning handling drugs. HLTHPS006 – Assist clients with medication will teach you the skills and knowledges you need to handle drugs and help patients.
Oscar Academy will help you perfect your skills with practice and expert analysis. Contact us and confirm your seat today. Take your career to the next level.