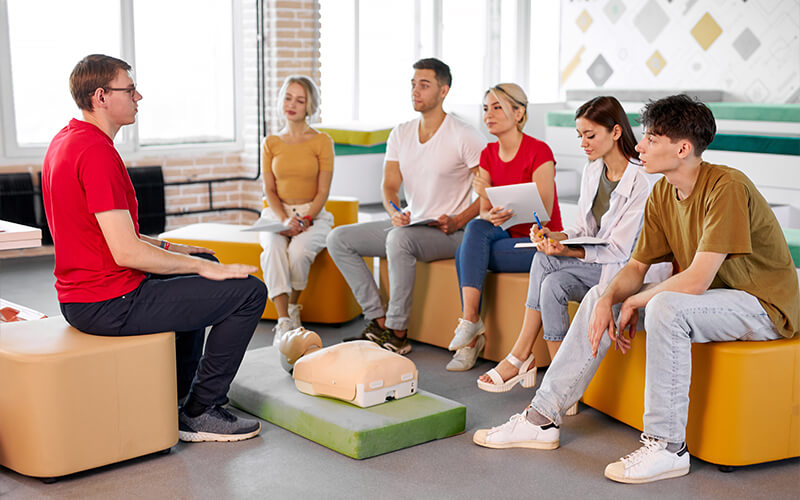 A well-round and organized CV tells me of a toolbox that symbolizes specific skills and credentials. And when you have a various set of tools, you'll certainly catch the attention of potential organizations. But how would you select your skills and credentials? You only have plenty of time and effort to decide which tools will provide you with the greatest return on investment.
Since we're so focused on achieving the skill sets and qualifications that can be catered towards a specialized profession, we tend to overlook several of the far more intriguing skills employers could be searching for.
But as these sorts of skills are wide-ranging, it might be difficult to know those to decide on. So for a start off, I would recommend learning one thing that's valuable — like first aid. Regardless of what you do for work, first aid will come into use, even in your house. To tell you how beneficial the first qualification is, I have compiled a list of four good reasons to find out first aid with OSCAR ACADEMY.
1. Companies like First Aid Skills
Whether or not you're doing work in construction or the retail industry, there may always be potential for a personal injury to take place at the job. Your boss recognizes that perfectly. Additionally, they know that they are liable for the well-being of their staff members.
With that being said, imaginable relief they may feel realizing that they have an employees member who is well prepared to handle life in an emergency.
2. It demonstrates that you are Eager to Develop
Let's say that you might want to become an English instructor. Your future company will run through your CV to see that you may have an English qualification — just like almost every other candidate.
Big deal, right? What will establish you apart is the additional stuff you learned to enhance yourself and demonstrate that you will be a welcoming asset to potential employers. Having a first aid certification demonstrates that you are ready to spend time and energy on improving yourself. This is great for skilled growth.
3. It's an excellent start to a Career in the Health Industry
Lots of people want to work in healthcare, and there are tons of main reasons why. Unfortunately, many people work their way as much as a career in health care only to realize which they aren't suited for that kind of work.
By practicing first aid, you get to get yourself a flavor regardless of whether it is possible to handle a job that requires high-risk scenarios. If you feel up to work, then a first-aid qualification will be useful due to the knowledge and experience you have received.
4. Help People Around You
Accidents take place out and in the work environment. They eventually strangers when you're out and about, so they come about to individuals you know and love. Minor traumas could have lasting effects when they aren't dealt with rapidly. You can help a friend, relative, or stranger, and you can put their mind confidence by using the first aid skills.
Qualification like first aid training can help in setting you apart from other candidates. Even if the career you're looking for couldn't be further more through from the medical profession. If the company is deciding between two otherwise the same applicants, they're more likely to choose the one who can save a life.