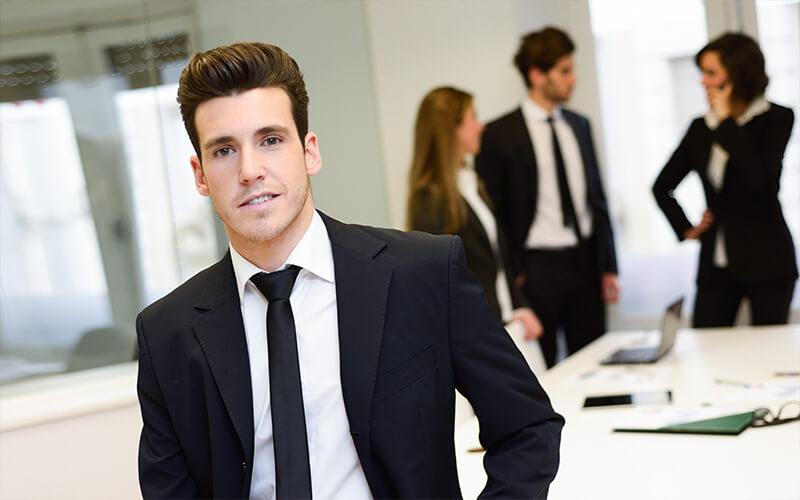 Leadership and management are frequently regarded as exactly the same in numerous businesses. Even though the two share a variety of related characteristics, they differ in the sensation that although all frontrunners are supervisors, it's not all managers are frontrunners.
Managing and leading are two complementary characteristics that can be connected. Extricating one from the other is extremely hard. Leaders stimulate and inspire while managers program, arrange, and synchronize.
A leader sets his eyes on the greater picture, while a manager puts all the pieces of the everyday problem collectively. As per military terms, a leader is actually a commander-in-chief when a manager is a field general.
Role of a leader
A leader focuses on social interactions both within and beyond the organization. They evaluate the company's condition and future approach depending on reports through department heads—the promoter for creativity and ability development through various tradition-constructing workout routines.
A real leader is considered a fearless innovator who obstacles the status quo and is never hesitant to get threats when ensuring high rewards for stakeholders, employees, and buyers.
Role of a Manager
A manager is mainly responsible for speaking the concepts and guidelines of the organization to the staff members. They create approach improvement techniques to improve working efficiency and assist staff members in attaining their KPIs.
A manager's social relationship with friends and other workers depends on the company hierarchy. A decentralized hierarchy usually will help forge meaningful interactions between staff in addition to their managers. Unlike leaders, managers deal with everyday procedures and just work at the application and delivery service stage.
Present VS Future
Managers are inexorably centered on the now. Short-term objectives are ever-present; something that doesn't contribute to the now may be seen as a total waste of time.
Preserving the status quo often is the winner out over any type of chance-consuming. Employees' long-term improvement could be de-emphasized because, to the administrator, it doesn't fix the work at hand, which is likely to get concerned.
Leaders bring a vision from the future—including their employees' place in that future—to everything they actually do. They draw in the prior but don't dwell on it. They acknowledge the current but make choices with the future in priority.
Reconciling Managerial and Leadership Roles
A manager often asks when and how, although a frontrunner requests why and what.
Even so, in case the leader of a company simply manages the company as an alternative to unleashing the genuine potential from the individuals, the organization would fall behind its levels of competition. Likewise, managers sometimes have to presume leadership roles to get a job finished. Leadership and managerial jobs tend to be switchable.
Like a good leader, a good manager might take obstacles head-on. Likewise, fantastic managers are acknowledged to get involved in the nitty-gritty of day-to-day procedures as a way to ramp up manufacturing and expedite delivery.
To sum up, it's necessary for both leaders and managers being the cause of motivation, empathy, and integrity.