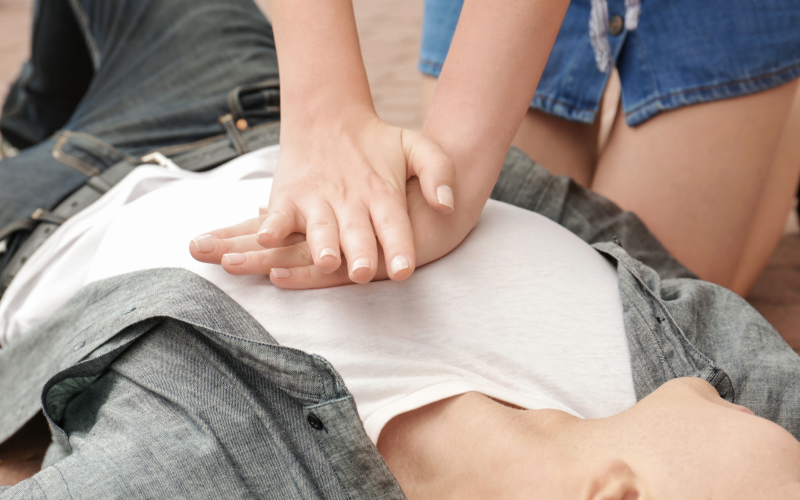 The life-saving method known as CPR, or cardiopulmonary Resuscitation, can make the difference between life and death in emergencies. HLTAID009 Provide Cardiopulmonary Resuscitation training is a nationally recognized course in Australia that equips individuals with the necessary skills to perform CPR when needed. A training program in cardiopulmonary Resuscitation provides participants with the skills and knowledge necessary to do CPR competently and efficiently.
From workplace safety to rural communities, this article explores why CPR training should be a priority for everyone and how it can give individuals the confidence to take action and potentially save a life. Read on to discover the vital role that CPR training can play in empowering individuals to respond effectively in emergencies.
Why is Cardiopulmonary Resuscitation important?
Cardiopulmonary Resuscitation (CPR) is a crucial life-saving technique. It might determine whether someone lives or dies in emergencies where someone has stopped breathing or their heart has stopped beating. By maintaining blood flow and oxygen to vital organs, including the brain and heart, CPR can increase the chances of survival and reduce the risk of long-term damage.
Why Cardiopulmonary Resuscitation Training is essential
The importance of CPR training cannot be overstated. In an emergency, every second counts, and the ability to perform CPR can make all the difference in saving a life. When someone experiences cardiac arrest, their chances of survival decrease by 10% for every minute that passes without CPR. In many cases, bystanders are the first to respond in an emergency, and their ability to perform CPR can make all the difference in saving a life.
HLTAID009 CPR training covers a wide range of topics, including the recognition of life-threatening emergencies, the proper techniques for chest compressions and rescue breaths, automated external defibrillator (AED) use, and how to manage to choke. The course is designed to be practical and hands-on, giving individuals the opportunity to practice and develop their skills in a safe and controlled environment. One of the most significant benefits of HLTAID009 CPR training is the confidence it provides to individuals in an emergency situation. By knowing what to do and how to do it, individuals are better equipped to respond quickly and effectively, potentially saving a life.
CPR is a critical skill that can benefit everyone, regardless of age or profession. HLTAID009 CPR training is particularly important for those in high-risk occupations such as healthcare, emergency services, or education. However, it is equally important for members of the public to have this training as well as survival in the event of an emergency because it can contribute to boosting the likelihood of surviving in an emergency. You can learn more here.
HLTAID009 Provide Cardiopulmonary Resuscitation training is an essential course that can empower individuals with the skills and knowledge to respond confidently and effectively in emergencies. It is a valuable investment in personal and professional development that can have far-reaching benefits
The Nationally Recognized First Aid training curriculum by Oscar Academy meets the guidelines of Safe Work NSW, ACECQA, and the Australian Resuscitation Council guidelines. In order to give participants every chance to showcase their skills and abilities, Oscar Academy is flexible with the structure and schedule of learning and assessment activities.