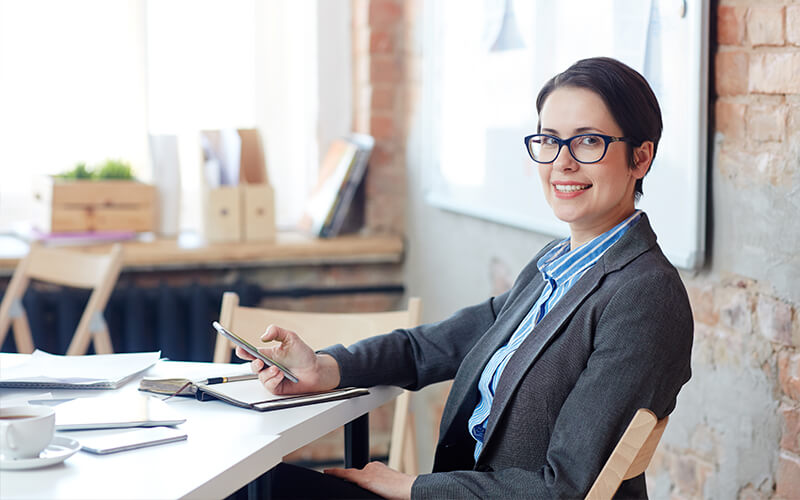 Do you want to ladder up to your career? If you are looking for fruitful ways to advance your career through a qualification, then a leadership and management degree can be a fantastic way. Every organization needs an effective leader and manager to elevate its business. And the demand for an effective leader or a manager is so high. Being a qualified individual by getting a degree in leadership and management will help you stand out in the massive competition in the job market.
In addition, a Diploma in leadership and management will help you move forward your career in administration and become a highly effective business leader. Regardless of whether you work in sales, as a team leader, or people administration, this course will give you the ability to improve your productivity in a range of businesses. You will build solutions to make the most of your team and manage your work priorities. This qualification explores operating plans and project control and focuses on work environment communication.
Leadership and management examine numerous subjects to boost your organization's profession. You'll discover how to manage meetings, handle budgets and financial ideas and assist in constant improvement. The course will experience your interpersonal skills and help you get the most out of your team's performance. You'll have a look at employing emotional intelligence and creating work environment relationships, and recruiting and training employees.
Working in leadership and management could be a demanding position. You will have to have powerful communication skills and liaise with colleagues at any level of your organization. This sort of role demands superb organisational skills and powerful time management.
It's vital that you can handle several duties simultaneously, and you will be able to bring on your own problem-solving expertise when needed.
A leadership and management degree is a perfect course of study for that adhering to jobs:
Team Leader
A-Team leader assumes a supervisory role with a small group of employees to make certain these are running properly in their organisation. You could support your group to get to their budget goals or make sure they give effective customer care support. Team Frontrunners might supervise induction and training for new employees, manage the roster, and manage any staffing conditions that arise throughout your shift.
Supervisor
Supervisors manage a team of personnel and oversee your office's working or modest section of a company. You may be liable for your team throughout a particular shift or for all everyday operations. A Supervisor ensures all staff members are executing successfully and targets are now being achieved. You could have to deal with some administrative duties, for example rostering and timesheets, or you might have to train new staff when required.
General Manager
A general manager oversees the day-to-day works of the company or organization. You'll manage other sectors and ensure the organization is operating properly. General managers have an array of duties, including financial situation, human resources, customer care, and revenue. Based on the scale of your procedure, you could handle the overall sight for the organization, or you may be far more mitts on together with your daily work.
Higher Education Pathways
A Diploma in leadership and management is an excellent way to advance your profession. You could possibly elect to expand your skills with this comprehensive Diploma of leadership and management or specialise your career with a degree in human resource management.
If you choose to further your management career, you could potentially enroll in a university or college degree such as a Bachelor of Business and commerce. These skills improve your knowledge of leadership strategies and increase your work prospects.
A university qualification may enable you to take on a management role with the additional obligation. You may utilize a Diploma of leadership and management as an entryway to such courses.
How to Get Started?
If you're thinking of enrolling in a leadership and management diploma, then feel free to contact our education consultant. They will guide you to start your entire journey.