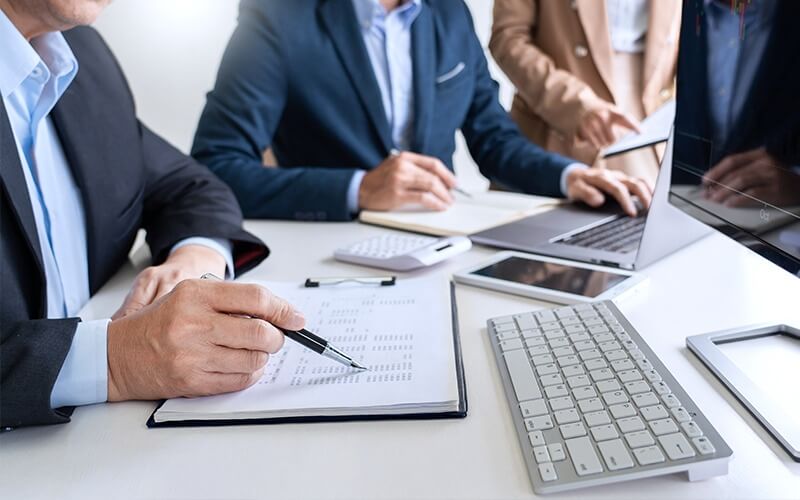 The accounting profession is up for a massive change. It's inevitable. Suppose we want to survive and thrive in this new economy. In that case, we must first acknowledge the massive changes that technology and globalization have brought to our historical and traditional approach to accounting and auditing.
As we enter the fourth industrial revolution, accountants can now take their knowledge and skills to work side by side with top robots and AI to take over the tedious tasks of financial analysis.
Those who were born between 1980 and 2000 now make up the largest share of the working population, and as such, expectations for their work are changing. This generation wants more transparency, freedom, mobility, and creativity in their future jobs, which is affecting the way accounting is seen today.
As automation takes over more of the manual labor tasks within this sector, accountants are educating themselves on how to work with robots to perform complex analyses, which will allow them to gain more freedom at work. Accountants will soon be able to use their current skills of analyzing data for insight, but instead of doing it manually, they will be able to do it with the help of robots/AI.
Accounting will undergo a sea change in the future. The rapid development of technology is a significant factor that will affect the future of accounting. According to some experts, by 2025, robots will replace more than 75% of auditors and accountants.
As a result, new professions such as Artificial Intelligence (AI) auditor and Robo-CPA will appear. The robot-auditor will give companies objective and reliable financial statements; the Robo-CPA will help companies to save on tax payments and audit costs.
What is Accountancy?
Accountancy is a business discipline and a professional accounting organization that provides accounting services to its clients.
Accountants contribute to society by ensuring successful business operations and taxation compliance, auditing financial statements, providing economic forecasts, managing financial risk, performing valuation work, resolving financial disputes, and many other activities.
An accountancy firm/professional body plays a key role in maintaining and developing an ethical, transparent, and high-quality accountancy practice, representing the interests of accountants before governments and other bodies.
Is Accounting a Good Career for the Future?
It is a type of question we get asked often, and many students and parents struggle to answer. This is because there is a lot of conflicting information and opinions about the importance of accounting and the value it can add to your future career.
Plus, it is an important question because education is one of the biggest investments you will make in your life.
Throughout the years, I have had several students who were studying accounting in college. Some of them ask me what's next for them? They say that they want to stay in accounting or that they want to work for a big accounting firm.
I've started to look into it, but I'm not sure if this is a great career for me. There are many reasons to choose it, for example, the rich history of accountants in the world of business.
The real truth is that there are many aspects of modern business that rely on accounting, but it is also just one part of the wider business picture. Businesses need to understand their financial position to survive and succeed. Before they can do this, it takes an accountant to keep all the information organized and in order so that it can be reviewed and understood.
How do Accountants Contribute to Society and Ensure Successful Business Operations?
You already have heard so many people say how accountants contribute to a business's success and to its growth. Yes, this is absolutely true, and here we intend to highlight some valuable contributions made by the accountants:
1: They ensure that all business activities comply with the accounting standards and practices, including financial reporting and tax filing.
2: Help in analyzing past records and comparing financial data with that of competitors to see if the company is performing well and follow up on the progress made by the company.
3: Determine financial policies and procedures that can be ethically used by company management.
4: Give valuable advice and ensure that various departments of an organization work together effectively.
5: They assist in making sure that business transactions and operations comply with laws and regulations.
6: Make sure that all accounting records are accurate and up to date.
Related articles: