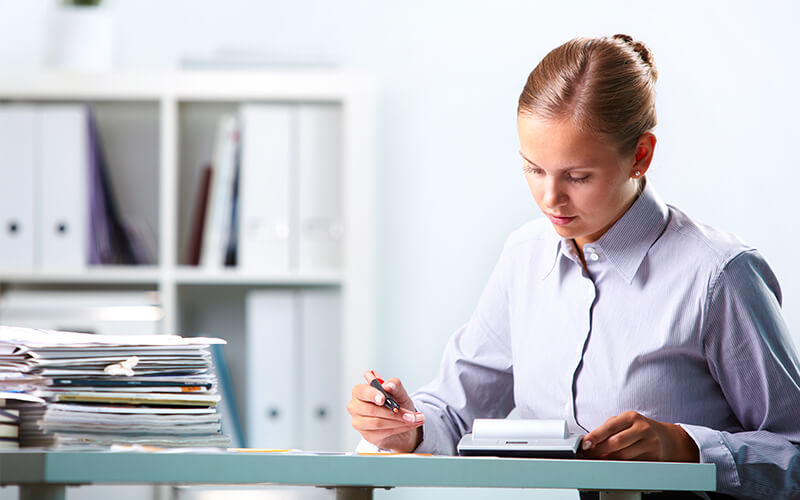 Are you planning an earn a degree in Accounting and Bookkeeping? Do you love numbers, modern technology, and have keen eyes for details? Then chances are you'll really like a job being a bookkeeper as well.
Like any career, however, there are numerous questions to ask and factors to consider before diving into a completely new one.
To help you make up your mind, we have put together 4 factors that you should consider for a career in Bookkeeping.
1. Career Prospects
There is a big need for bookkeepers in Australia, which need is only carrying on with to rise. Why? Due to the fact all businesses, big, method and small, should always keep control of their funds and never only are more companies realizing this, many Australians are deciding to start a business every single day.
Based on Job Outlook Australia, there could be around 50,000 job opportunities over five years (that's 10,000 a year).
2. Control your Career
Have you dreamed of being in control of your career? With bookkeeping, you can.
Whether you need to work full-time, part-time for yourself, or for other people, there is usually a method to pick. Some organizations may also let you work from your home. The truth is, a job in Bookkeeping is the perfect 'work-from-home career, allowing work commitments to be versatile, assisting you to handle work and household existence as you may opt for.
And if you select a career in Bookkeeping, you may pick how fast you improve in the industry as well. Work your way up the ladder or keep put; it's up to you.
3. Higher Earning Potential
Money isn't almost everything, and yes, it certainly doesn't get happiness. But, in any profession, the earning possible is definitely an important aspect.
The standard steady salary of any bookkeeper around Australia is $55,000 per annum, though with experience and further studies comes a greater making prospective.
4. No University Requirement
University isn't for all, and it is not really a small cost either. The bookkeeping profession provides students with many different cost-effective access pathways to pursue their dream profession in the market, with nationally recognized courses starting up at only a couple of thousand dollars.
So, how do you become a Bookkeeper?
The first step is to look for the correct bookkeeping program for you.
The FNS40217 Certification IV in Accounting and Bookkeeping is great for any person looking to initiate the bookkeeping or accounting sectors.
The course meets the education demands of the Tax Practitioners Board for registration as a BAS representative and includes subject areas, for example:
Completing Business Activity Statement (BAS) and other office taxes
Operational reporting
Basic managing and job costing reports
Preparation of financial budget
Becoming a bookkeeper might be a highly fulfilling career, particularly for those who love numbers, technologies and have an enthusiastic eye for detail.
What are you waiting for? If you want a fulfilling career, then surely the Certificate IV in Accounting and Bookkeeping will be a great option for you. It will help you a lot to ladder your career in the industry. Do you want to know more about the program? Feel free to contact us.