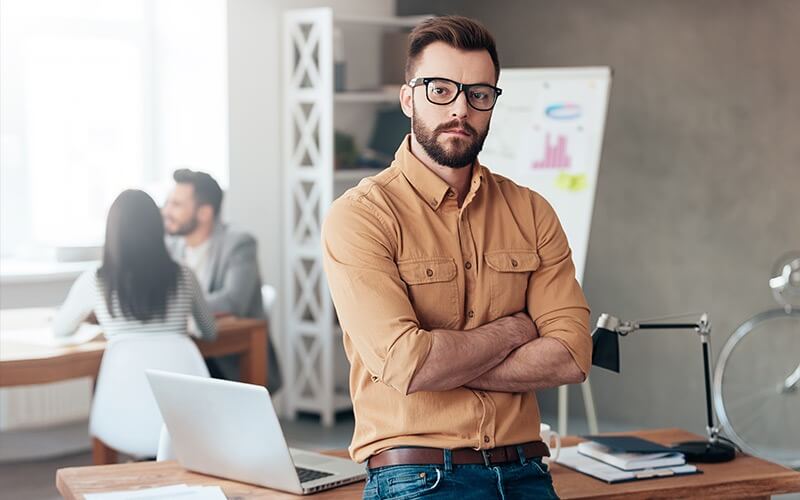 Leadership is one of the most important skills in today's workplace. But being a good leader isn't easy. Usually, it takes a lot of learning and practice to become a great leader and help those under your management follow and respect you.
All of us have various points of views and opinions when it comes to defining a leader. What are the top characteristics of a leader? Over the years, top leadership schools and career experts have listed down the top 3 to 5 qualities they consider a leader's top characteristics.
The following are some of the top characteristics of the very best in leadership:
Integrity
A leader should have a high level of integrity. Integrity means adherence to strong moral principles. It is needless to say that a true leader stands for what he believes in and acts honestly and fairly at all times. Integrity is very important in building trust and respect among employees and colleagues.
Leaders should act honestly at all times, without fail. The integrity of your character should be consistent with your actions and words. A true leader would stand by his words, no matter what the circumstances might dictate.
Vision
A leader develops a vision for a team or an organization. A leader's vision is his/her inspiration, which leads the organization's vision in the correct direction.
A leader can be a president, CEO, government officials, and even a top manager of the company who has a vision for improving the company. Without a leader's knowledge, vision, and enthusiasm, the team will move to nowhere.
Having a clear vision is one of the most important qualities of a good leader. A leader's vision is a forward-looking and inspirational mission, purpose, or goal to serve as the main directive for others to follow. It is the ability to imagine a future state of affairs and convey a sense of certainty that it will come about.
Leaders with vision have powerful foresight, an in-depth understanding of the organization they lead, and a clear perception of the external environment.
Listening
The ability to listen is a sign of an excellent leader. If you have good listening skills, you will understand your team and their input, and you will know how to guide them in their tasks. If you cannot listen, you will not understand what your team is saying, much less help them out.
Problem Solving
A good leader should be good at solving problems and challenges because if you can't do this, nobody will respect you as a leader.
According to a recent study, problem-solving is considered the most important leadership skill by experts. It is different from the other skills because it applies to any situation and enables leaders to be versatile and multi-talented.
Problem-solving skills are vital to leaders because it allows us to be adaptable, flexible, and ready for anything. It allows us to change the tone of voice when we need to. It allows us to gain respect from our peers and employees by showing that we can handle any stress they throw at us with ease. It shows that you can find the solutions to any obstacle thrown at you, big or small.
Problems do not usually arise because of a lack of knowledge. They happen because people do not know the right questions to ask, or they find it hard to listen to what other people tell them.
In my experience, I have found that of all the qualities required of a leader, the ability to solve problems is the one that counts. I have never known a truly effective leader who wasn't able to ask the right questions, listen, and give effective feedback.
The leaders I know who have failed have typically failed because their inability to challenge, confront and resolve issues has caused more problems than their actual solutions.
Delivers on Promises
Leaders accomplish their goals by managing people and resources, directing efforts towards a common purpose, and convincing followers to stick with a plan in the face of opposition. Some leaders may be charismatic, some may be ruthless, but the best leaders deliver on promises.
Builds Trust
Gaining trust and credibility are the cornerstones of leadership. If followers don't trust the person leading them, they won't stick with plans or agree.
You do this by creating clear communication pathways, delivering on what you promise, and being consistent in your words and actions. If you don't have the trust of your followers, then you lose influence and power.
Leadership and management course we offer: