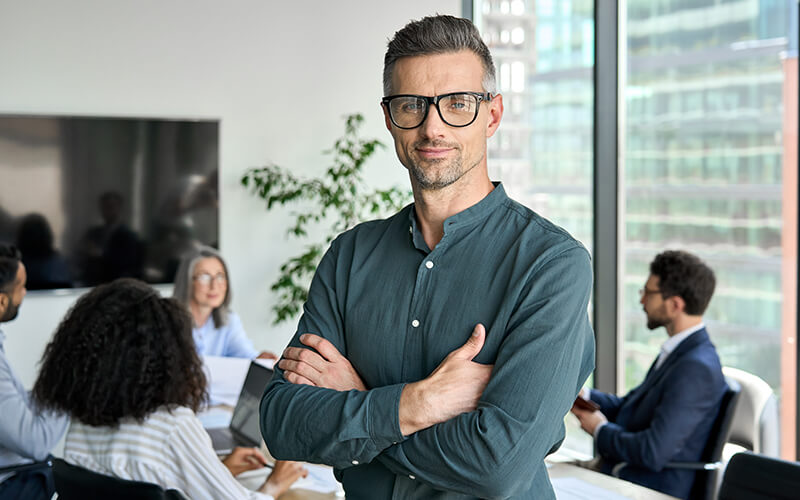 Do you want to know the ways to become a good leader and manager? If you just completed a Diploma of Leadership and management qualification or plan to earn a degree in the future, this article can be a good solution for you.
Promotion to a very first managerial role or a new career as the manager? Well done! Now your responsibilities will incorporate leading and inspiring your group to perform the set goals for your company.
Even so, in case you have never been in a substantial leadership role before, you might sense a little bit afraid of the idea of getting a small group of people working under your supervision and looking to you for guidance and replies.
When faced with this sort of situation, many individuals learn through testing what works and what will not. Nevertheless, many common features may be concentrated upon to make the transition better and simpler. Whenever you become a leader, you should focus on the needs and targets of the subordinates and peers.
To be an excellent leader, you ought to work towards the path wherein he knows he is undertaking one thing that is suitable for all. Whenever you hear the term leader, you immediately get the terms to motivate in your mind, which is real for a leader as he should really be inspiring.
Nevertheless, what truly motivates folks is a personal, one-to-one connection between them and also the leader. Which are the other details to become focused on in this regard? Allow us to look into them:-
Top qualities of a leader and manager
1. Utilize Strength to Meet the Expectation
When one gets promoted to another position, his everyday actions, obligations, and general position in the businesses will transform, and new obstacles may adhere to. One of many foremost beliefs that strikes the mind is when can the skills, encounters, and knowledge at the past role be utilized to meet the newest challenges or just how it can assist them in altering the new role.
The thing being realized is that anytime we move into a solid leadership role, the task is a lot more of orchestrating the work rather than doing the work. You must identify the presentation skills you have and then develop these to match the objectives affixed with the new job.
2. Build a Strong Relationship with the Team
This is probably the most common mistake that a lot of people make – they forget to create a good working relationship because of their staff. The new leaders often emphasize more about the performance and productiveness of the group and how they appear to him as the new boss.
Nonetheless, this will be easier if the leader has developed and taken care of good terms with them. Before starting creating modifications, get acquainted with and understand your people.
It may be not just relevant to their profession however their personal day-to-day lives at the same time. Conduct a one-to-one meeting with them and create the necessary relationship with them.
3. Be Open
The individuals that make the best of leaders or managers are adaptable, flexible, and connected to the environment directly. They are a very good audience and constantly in search of options.
The ideas that work well great for process enhancement are the type that ranges from staff who are closest to the task being done. Solidity is the challenger in the improvement and never gets stuck on carrying out those things in the direction they have always been completed. Usually, do not forget to move the paradigm.
4. Make your Employees Focus Right
Make certain that the conduct, the job goals of your staff display the main focus they may have inside their career. After all, a director who may have his employees' targets effectively assessed and properly conceived has one-half of his job finished.
When developed correctly at the beginning of the year, they will likely unfold as a useful guide for both the employees and also the administrators since the year moves along.
5. Openness is Vital
A non-managerial employee doesn't get access to comprehensive information of your firm that the manager has. Nonetheless, as a very good leader and a great manager now, a lot of involvement is active in the planning and approach work. If you wish to be an excellent leader, you need to keep your workers active in work taking place in the business, and yes, it helps if you place them informed.
It will make employees feel that their boss is communicative than one who treats them as their own. This can be accomplished by sharing customer comments and strategic plans, which makes them really feel connected to the organization.
6. Acknowledge a Good Job Done
If you wish to make a fantastic and vibrant culture, the workers must be given their due. It must be ingrained inside the staff culture, and it also takes time.
Recognition of work carried out excellent or very good efforts, a sense of positivity, togetherness, and appreciation amongst the staff. Not only a big win but even a little effort should also be valued.