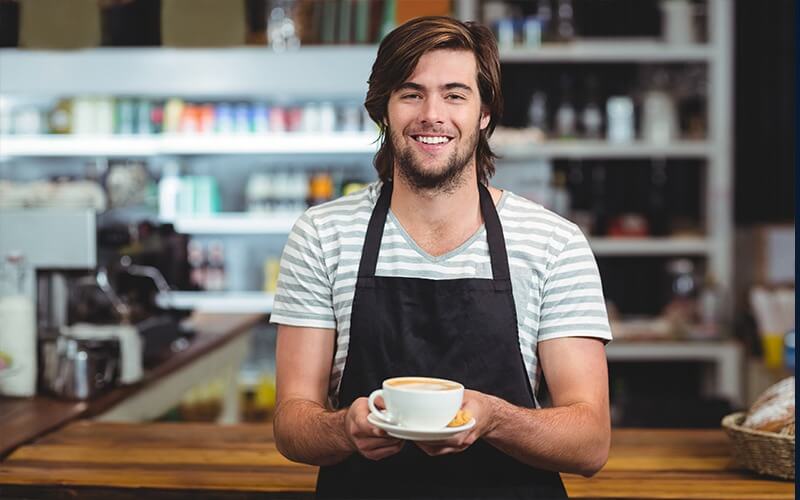 What is the value of the hospitality industry? – "It's more than a job. It's a lifestyle." What if you could live your passion every single day?
Education and experience. Leadership and service. Recognition and career opportunities. With all of these things and more, it's no wonder hospitality is quickly becoming one of Australia's most sought-after career paths. And at OSCAR ACADEMY. we are proud to be a part of this growing industry.
Hospitality is one of the first industries people think about when saying "job" in a country. Hospitality is an industry that involves a lot of different jobs, such as tour guides, guest houses, coffee shops, restaurants, and more. But what is the value of hospitality?
How much money do they make? Many people think that the main income in this industry is the employees who work in restaurants, hotels, and other establishments while they are making more money.
But this is not true because all other employees are workers in this industry also earn their living. For example, the people who dress and style the hotel rooms earn different money according to their jobs. Hotel receptionists earn more money because they get tips or service charges from guests who access the room.
Their job is to solve complaints or concerns about the hotel. The value of the hospitality industry is about $ 1 trillion. That's why we need to know all about it.
Hospitality is an ancient concept defined as friendliness, helpfulness, and generosity of spirit towards visitors. Hospitality industry has been considered one of the most important activities in the world because it contributes to the business's success.
Hospitality is an activity that requires a great deal of social responsibility of every employee, who feels responsible for guests' health, comfort, and safety. Hospitality can be described as an art and science that relieves stress from people worldwide.
It is important to note that the hospitality industry is one of the fastest-growing industries globally. It is expected that by 2025 the volume of global spending on tourism will reach $8.1 trillion. A 2018 report reveals that more than half (55%) of tourists travel to different countries and regions in order to experience a new culture, food, and traditions.
Furthermore, it is believed that 1 out 10 people living in industrialized countries has at least once visited a traditional dormitory (hostel).
Is a Degree in Hospitality worth it?
Hospitality is the fastest-growing industry in the labor market. With record employment rates and high demand, students and recent graduates can expect to choose jobs.
The hospitality industry is made up of every type of job imaginable – retail, foodservice, lodging, real estate, and more. But, there's something that unites all of these careers – the people who work in them. Whether you're working at a restaurant or being a guest at a resort, you'll have an opportunity to interact with the individuals around the world and learn about their experiences and culture. Trust us; this is valuable training for any career!
Hospitality employers are looking for more than just experience; they look at specific skills like customer service, management, and communication. A degree in hospitality can help give you the background you need to succeed in any industry or company.
Why study Hospitality Degree at Oscar Academy?
There is a multitude of reasons when it comes to courses and studies. But, whether it's business, marketing, or creating and developing events, working in the hospitality sector to develop, market, and publicize them is a challenging but rewarding industry.
The hospitality industry is worth over $700 billion worldwide and employs over 53 million people, and here at Oscar Academy, we want to ensure that number continues to grow and that the people in the hospitality sector are trained to the highest standard.
Our degrees are designed to help you stand out to employers and increase your chances of getting a job in your chosen field. Our courses are designed for busy adults, so you can study online, at home, or on the go. You'll gain hands-on experience working with mentors and using some of the most advanced technology in education.
You'll gain vital experience and skills that employers look for in future hospitality employees: problem-solving, communication, working as part of a team, time management, organization, and stress management.
Our goal is to support you through every stage of your education, from deciding if a degree is a right choice for you to getting the most out of your experience once you're enrolled.
Hospitality course we offer: