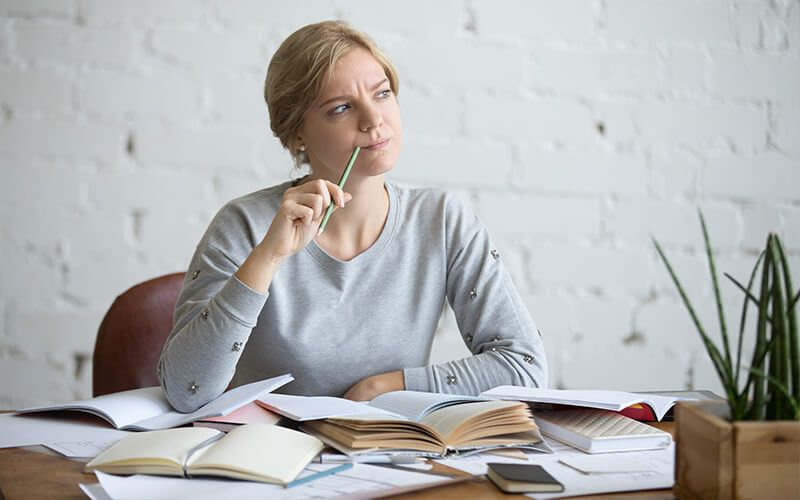 The terminology Accountant and Bookkeeper tend to be applied interchangeably, and the majority of those who are not in financial solutions may not even know the difference.
Today, the notion that both jobs are similar has confused many people who happen to be not connected to the economic world. Who knows, there may even be Australians within the financial business that also get confused right now.
Responses and questions like "What's the visible difference?' or "What do you accomplish that one other does not?" are normal to accountants and bookkeepers, and they are concerns they might have even requested themselves at the outset of their jobs.
Are you presently some of those individuals? Do you still wonder if you need to become an accountant or are you more well off being a Bookkeeper?
If you're planning to focus on an occupation in Financial Services and looking for the correct answer to the question above, this is actually the guide you require!
Becoming A Bookkeeper VS Becoming An Accountant
As a profession, bookkeeping is designed to create and record data regarding the financial actions and transactions of the organisation. Included in this are buys, statements, product sales, and payroll.
All the numerical task falls beneath the duties of any bookkeeper. This really is predicted a lot more from your bookkeeper when compared with an accountant. Focus to detail must be outstanding and almost perfect.
Bookkeepers cannot afford to commit reckless and rookie mistakes. Errors that appear so small, and irrelevant at the time can cause even bigger problems and much more bills in the long term.
Accounting, on the flip side, analyses details how the bookkeeper offers. Generally, whilst the accountant's role includes several books keeping jobs, the work they are doing comprehending the accounting and finance more advisory and analytical naturally compared to the ones from bookkeepers.
They are interested in looking at the "big picture" of a company's financial situation. An accountant is usually hired to share fiscal accounting suggest that will aid the organisation's fiscal stableness in the long term. Sharp logic expertise and ideal difficulty-solving abilities are an accountant's resource.
Accountants are also in charge of the company's taxation matters. Unlike bookkeepers, accountants are best suited to provide advice regarding conference taxes specifications and conformity with taxes regulations.
Which Role Is Right For You?
If you are focusing on a long-term career in the financial services sector, then it is recommended to focus on a job as an accountant.
An occupation in accounting delivers much better upward freedom and better cash flow when compared with bookkeeping. Simultaneously, if you're not committed to focusing on a long-term career and would want to check and see the monetary solutions industry's inner workings, a job in bookkeeping should satisfy your desires.
Being a bookkeeper is an ideal beginning point for individuals who require a respectable income and are still planning out their career path's long-term scheme.
Another indicate consider in choosing which job to focus on maybe the academic background needed.
Attaining work in accounting demands a more impressive range of educational attainment such as Advanced accounting courses, as compared to bookkeeping. An enormous slice of the analysis stress comes from discovering the nuances of taxation.
It is an accountant's responsibility to help keep every tax-relevant matter in check — and one of which is checking the BAS of your company.
The BAS (Business Activity Statement) is actually a form submitted to the Australian Taxation Workplace (ATO) by authorised company organisations to report their tax obligation, for example, GST, PAYGW, and some a lot more.
Getting a bookkeeping role, on the other hand, has less heavy educative requirements. Once again, this is primarily because bookkeepers do not require to extensively analyse data, provide any financial information or advise, and be involved in the business's tax regulations. But just because it's lighter in than becoming an accountant, does not mean that it's the simpler career selection.
It's crucial noting that bookkeepers do critical number-crunching work in keeping tabs from the company's financial data and purchases — and that's no light-weight work. Which means a future bookkeeper must experience critical training that would get ready them from the gritty world of bookkeeping.