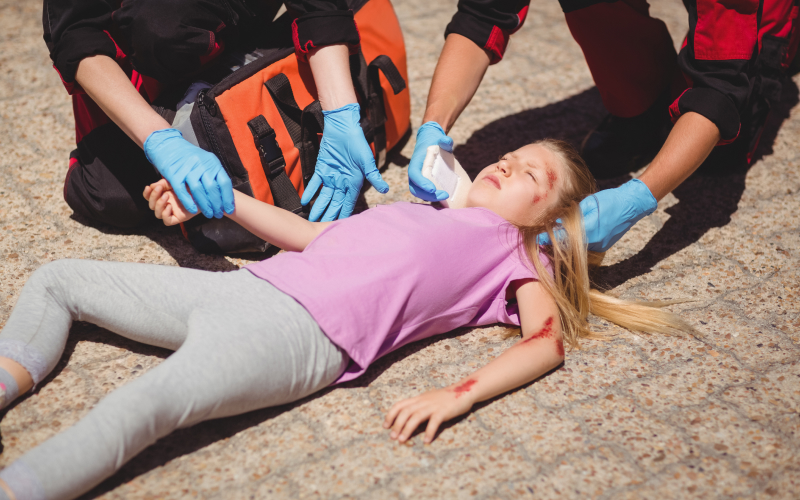 Children spend most of their time learning, playing, and making friends at school. Thus, schools are another setting where kids, especially the younger ones, are more prone to accidents and illnesses. As a result, teachers and other school employees are required to provide first aid.
Most colleges have trained medical personnel like doctors or nurses on campus. Teachers and other school staff serve as the primary caretakers when a school does not have its own. They serve as the children's primary guardians in school. Teachers and other school personnel must therefore receive first aid management training. Everyone should receive first aid and CPR training to provide them with fundamental first aid knowledge. Here is why:
Help people to feel safe
Basic first-aid skills will help teachers and students stay vigilant and aware of potential dangers. A sense of safety is encouraged by first aid training, which also ensures that you won't put yourself at risk for mishaps and wounds. It equips you with the skills necessary to manage emergencies and conduct casualty assessments. You'll feel safer in crises if you know more about accidents, illnesses, and treatments.
Decreasing the death rate 
Injuries-related causes account for around two-thirds of mortality in children and adolescents (ages 5 to 19), according to a report by the Centers for Disease Control and Prevention (CDC). According to a Red Cross survey, first assistance might have been administered during the first few minutes of the occurrence, preventing around 59% of these fatalities.
Reduces recuperation time and provides quick reaction
Applications of first aid can significantly influence the victim's chances of recovery. Additionally, it may shorten the patient's stay in the hospital.
The recovery period can be significantly impacted by even straightforward procedures like applying an ice pack or caring for a wound. You have the power to ease pain and improve the person's condition as the first responder.
Stops the problem from deteriorating
Temporary medical care, or first aid, is essential in preventing crises from getting worse. You can maintain control of the situation using proper strategies and tactics. Before emergency personnel come, you must make every effort to help the sufferer deal with pain or injury.
The victim could experience major infections and severe blood loss if first assistance and CPR are not administered.
Heightened sense of security
A first aid certification increases your sense of security. In the event of an emergency, you can spot the warning signs and administer care with ease.
Additionally, it will keep your loved ones, acquaintances, and coworkers at ease and composed in case of an emergency.
Decreases your risk of accidents
First aid training lets you become more aware of potential dangers and medical conditions. It enables you to better look for both yourself and the people around you. Communities are strengthened and made prepared for emergencies.
People who have the proper first aid knowledge manage emergencies significantly more effectively. Lives can be saved by employing the proper techniques and responding quickly and effectively. A skilled first responder is more collected and assured in urgent circumstances. They know the most effective techniques for assisting the sufferers in regaining consciousness.
You can extend it to the pupils when you give the school staff the assurance to act in an emergency. First aid training will teach them how to care for themselves and others. It will provide students with the tools to decide between life and death within and outside the school's walls.
Work in educational institutes as a healthcare professional.  HLTAID012 Provide an emergency first aid response in an education and care setting is the perfect course for you. Oscar Academy will assist you to complete the qualification faster than you imagine. Contact us to book your seat now.