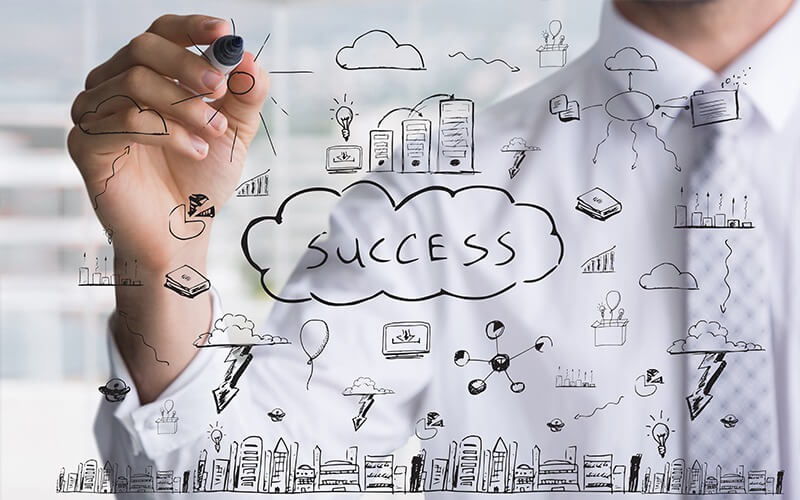 It is important to consider certain aspects of your future that you might not be thinking of at the moment. The primary thing that we will discuss is financial security and how it affects your career plan.
If you do not have a financial security plan, it may affect your choices and decisions during college. Second, you should set realistic career expectations for yourself.
It will play a key role in building a successful career. Third, you should stay organized along your journey because it can assist you with many things throughout life. Finally, it is important to know the right time to make the right decision.
What is the Importance of a Career Plan?
The importance of career planning for a student cannot be emphasized enough. Every person must have the opportunity to pursue their passion. Career planning is crucial to know what you want to do, your skill sets, your talents, and how to make money from them. Without realizing these, you will be lost in the sea of jobs.
There are various ways to study to become the person you want to be, but this often requires much more than passing exams. You can try to guess what life will bring, but your guesswork will never come close to the reality of the working world.
As a college student, it's easy to get swept up in the excitement of new opportunities. Whether you're caught up in the rush of meeting new people, enjoying college life, or aiming to find who you are, it's easy to lose sight of the long-term picture of what you want your career to look like. There's a way for you to avoid this potential pitfall.
A career plan will help you make sense of the different possibilities out there. It can highlight your strengths and interests while mapping out a clear plan for where your career might take you. A career plan also ensures that you're making intentional decisions along the way that aligns with your plans.
In addition, a career plan will help you break free from focusing on only one path and allow you to see more options for where your future could lead. You need a career plan because it will help you launch into a meaningful career.
Here are Some Good Reasons why you should have a Career Plan:
Career planning will help you identify your passions and values to find the right career for you.
You can use a career plan to help you determine what skills and educational opportunities are needed to achieve your goals.
A career plan will better prepare you to enter the workforce and get a good job.
A career plan can help prevent a declining sense of self-worth and identity during the transition from adolescence into adulthood.
Having a career plan can improve your chances of achieving greater satisfaction and happiness in your work life.
A crystal clear articulated plan of action makes it easier to get support from parents, friends, mentors, counselors, social workers…anyone who can help support your efforts.
Is a Career Plan Necessary for a Student?
The answer to the question relies on your point of view. If you are a person who believes in planning, then obviously, a career plan is necessary.
To define what exactly a career plan entails, let's look at the concept in greater detail. A career plan lays out steps to take, action items, trade-offs to consider, and possible outcomes. It considers the present state, the desired state, and the actions needed to achieve the desired state.
The right career plan will help you to achieve your potential efficiently. The biggest benefit that one can reap from career planning is time saved. When you know where you are headed in your career, you will avoid experimenting with various careers.
A good career plan will also enable you to minimize risks. Some of the risks you might otherwise face could include job dissatisfaction, heartbreak, stagnation in one's career, loss of focus, etc. It is important to take steps towards a successful future career plan by securing financial security, setting realistic expectations, staying organized during your journey, and knowing the right time to make the right decision.
See also :