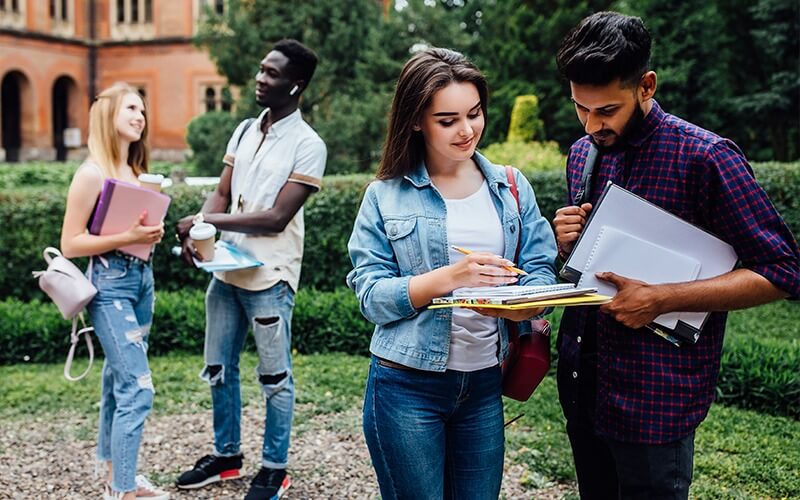 Today, everyone needs their study plan to help them study better.
Usually, when you are in school or college, you will get some study materials, a syllabus, and some guidelines to help you. However, some students find it hard to stay focused on studying. They try to figure out the best way to study while others don't know how to manage their time while studying.
You need to have a good study plan if you want to get good grades. If you don't have a plan, you will get bored of studying. Then, your grades are going to get worse. So, you need to get a study plan for yourself.
Several tips will help you to get good grades. Do you want to know what they are? Here are some tips that will help you to get good grades:
Make a schedule.
Prepare for the exam.
Focus on studying during study time.
Stay focused until the end of the exam period.
Open your books and be prepared to do your homework every day until your classes are over.
Don't study too much; this will make it harder for you to study later.
Benefits of having a Study Plan
A study plan is one of the most important tools that allow you to succeed in your studies. If you want to learn to prepare the best possible study plan, you must take into account several elements, so be sure to choose the best.
The advantages of the study plan are quite numerous. To start with, creating a study plan can help you be more organized. After all, there is nothing that is more organized than a calendar. And this is exactly what a study plan is. You will write down all your assignments, tests, and quizzes, as well as the tests that you need to review for, as well as any other important dates that will occur within that particular subject.
Now, if you are studying at a college or university, you already know the advantages of having a good study plan. It is needless to say that a study plan is very important because it allows you to manage your schedule and plan everything accordingly so that you can graduate on time.
How to utilize a Study Plan?
There are plenty of ways to study effectively. By coming up with a personalized study plan, you'll be able to stay on track and reach your objectives in the amount of time you have.
Using a study plan is one of the most powerful ways to plan your time effectively.
Particularly, if you tend to forget things or are just not organized, then making a study plan can be quite beneficial to you.
The first reason is that it will help you remember what is due when. It is really easy to forget things, especially if they fall through many cracks in between your class periods.
The final thing you want to do is to show up for your exam with no idea of what you are studying for. So having a study plan can definitely help this problem.
Do I need a study plan to study smart?
Yes, you do!
A good plan allows you to focus your time, effort, and energy on the parts of your course you are struggling with. You can use your study time much more efficiently. You can stop making decisions that are hurting you.
Study plans have been proven to help students study smart. A study plan can help you approach your subjects based on what you need to learn instead of doing things the way your teachers taught them to you.
Do you need to know how to think or how to solve problems? Do you need specific strategies to tackle new questions? Do you need to know how the textbook will test you?
If you are spending hours upon hours studying but are still not feeling confident or stuck in a rut, one of the smartest things you can do is create a study plan.
Now, this is one of the most important things that you can do to prepare for classes. Too many students go to class thinking they are prepared only to find out that they are not prepared at all.
See also: