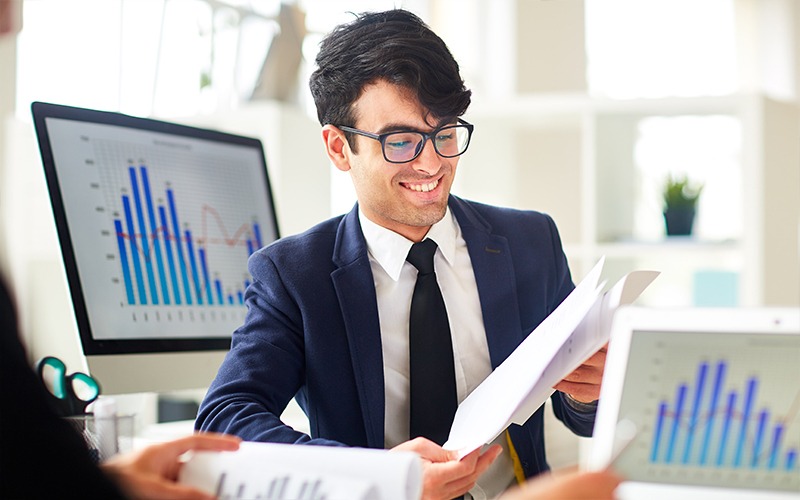 In this article, you will learn why accounting is a great career to switch to. Are you ready to take the required steps to achieve your dream career? Are you ready to break free from your current "cubicle" mentality? Are you ready to explore new job opportunities that are both rewarding and exciting? If so, the accounting industry is the perfect place for you.
Accounting jobs are both challenging and rewarding. Accountants have rewarding careers because they can work hard and produce results for themselves, their company, and clients. This is what drives them every day at the office.
You can find accounting jobs in all types of industries. Whether you are interested in public accounting, private companies, nonprofit organizations, or even entrepreneurial endeavors, there are countless opportunities out there for you!
There are many great reasons to switch your career into accounting, from the salary and work environment to the fact that you can help people.
Here are just some of the reasons why an accounting career can offer you so many benefits.
1. There are a Lot of Accounting Careers
Each company — from government agencies and nonprofits to small enterprises and international organizations — needs an accountant. The BLS (Bureau of Labor Statics) forecasts that the amount of an accountant will grow 10% from 2016 to 2026. And, unemployment ratios for accountants are significantly under the complete joblessness rates — there are many jobs out there.
And it's not only accounting jobs. A graduate accounting degree is excellent planning for jobs in fiancé, organization analytics, business forecasting, and a lot more. That is because accounting delivers the financial, logical, and problem-solving skills important nowadays economy.
The business sectors require an accountant. Altering policies and income tax laws in Australia and worldwide are creating an even more complicated economic system.
Accountants, and the ones with strong accounting skills and knowledge, are definitely the pros who will help companies of all types successfully navigate this change and intricacy.
2. Wonderful Pay
Along with higher demand comes solid payment and rewards. The median pay money is nearly $70,000 per year, following the BLS, but far more certified accountants will make far more.
For example, the typical forensic accountant or bookkeeping supervisor earns about $90,000 per year. A lot of accountants, particularly those with CPAs and advanced qualifications, can gain six-figure earnings, occasionally after a few years of work experience.
3. You may choose Your Own Career Path
Strong jobs and high pay are awesome, but they're not the very best reasons for accounting professions.
If you consider accountants as individuals who spend their days and nights bent over adding machines or manipulating spreadsheets, it's time to have a revise. Although crunching the numbers and examining financial details is a vital part of accounting addition, it calls for dilemma solving, creativeness, and powerful communication skills.
Accountants assist companies in making much better decisions — and aid society does much better. Accountants give economic knowledge, which, in turn, assists companies to know when they should launch new services, move to new market segments, or prevent cash-dropping ventures.
Accountants are the guardians of monetary accuracy and reliability over the economic system. They guide to protect against scams, look at the effect of corporate and business environmental endeavors, and discover strategies to minimize inefficient investing.
An accounting education prepares you for most career trials. Some an accountant grow to be top corporate professionals, including main economic officers and in many cases CEOs. Other folks work in nonprofits or even for government agencies, supporting an organization meets a vital societal goal.
4. You can deal with Purpose
Several accountants find gratifying occupations doing auditing, income tax, or contacting general public accounting firms, tasks that need plenty of teamwork and frequently take travel opportunities. And an accountant with an entrepreneurial curved often gets achievement starting their firms or operating in a start-up.
See also: