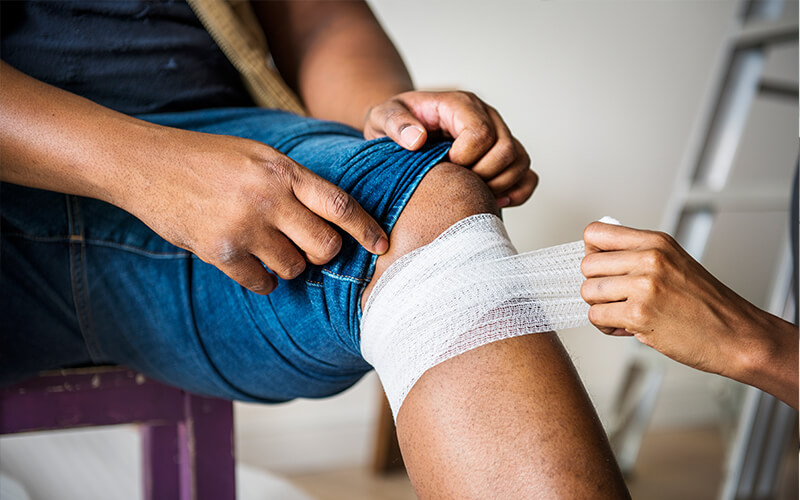 People and communities appreciate first aid knowledge and skills. The First AID CPR experts give safety and security in any scenario and help casualties until medical support arrives. First Aid Training courses are life-saving attainments that almost anyone can receive and so are valuable in the workplace, residence, and community settings.
Low frequency, high-risk mishaps, and emergency situations happen every day around Australia, and learning appropriate unexpected emergency response methods is undoubtedly an investment in time and money wisely spent.
Even simple first aid skills can make a distinction in life-threatening conditions. The methods and processes are simple to learn and use. The addition of transportable emergency equipment and units will prepare qualified first aiders to perform procedures previously only utilized by experienced paramedics and medical crisis response teams.
Successful First AID CPR reaction is possible, and once real response teachers provide the methods, the abilities come to be life-long attainments.
It Decreases Recovery Time.
First-aid offered promptly and also in the best way helps reduce the time period one needs to recover after an accident. It also cuts down on the probability of one struggling long-lasting disability following an accident.
It helps to Prevent Deteriorating Medical Conditions
Understanding the fundamental emergency first aid will help stop a healthcare emergency from getting worse. The sufferer of an accident may be choking on something they were gnawing with your knowledge of basic first aid; you will be able to check on their respiratory tract and clear the blockage.
Any accident patient may be wounded and bleeding profusely; however, with the first aid training, it will be easy to avoid the blood loss and prevent the circumstance from deteriorating any further.
It Reduces Pain
An accident victim might be in a lot of aches; however, your expertise in the basic first aid process will enable you to stay relaxed and offer the casualty the needed emotional help, which will help reduce the pain.
You will also know how to move the individual and bandage up their injuries, which greatly decreases their pain.
It Empowers You
Basic first aid training empowers you to take action confidently and appropriately when an accident happens. It will understand that you should work on life-saving traumas fast before getting to the phone and calling for emergency services.
How to apply for First Aid Training in Melbourne?
There are several First Aid courses supplies in Melbourne, but learning the distinction between training and real emergency response capacity is the Genuine Response difference. First aid training isn't a new idea, and approximately 26% of Australians have performed a registered medical training course sooner or later.
Nevertheless, first aid abilities are merely helpful if they are retained and recalled when needed. Regrettably, nearly all trained very first aiders aren't confident of executing life-saving processes correctly when faced with a real unexpected emergency. This situation is untenable to real Response, with the company founded in reaction to the glaring disparity between first aid skills and genuine emergency response capacity.
Real Response presents newcomers and previously qualified initial aiders to the benefits of structured simulation training. It provides training course participants with true first aid emergency response even during training, making sure graduated pupils are emergency-ready as soon as training is complete.
Military services, health-related emergency staff, and paramedics have used simulation training for decades to hone their skills. First aid training includes:
Introduction of realistic crisis situations for tailored first aid training
Incorporating actors and props for better immersion and further learning results
Sirens, blinking lighting, pyrotechnics, phony wounds, 000 calls, and more
Training utilizing true gear including defibrillators and adrenaline etc
Staff bonding for emergency response at work, institution, or someplace else
Highly skilled and dedicated course teachers who inspire and guide by case in point
Anyway, if you live in the Melbourne area and looking for a first aid course in Melbourne. You will find the Oscar Academy, which has a highly skilled instructor who will train you in Response to any emergency situation.
How to complete First Aid Training Courses in Melbourne?
Real response program expansion has become driven by businesses and skilled professionals who are results-orientated.
Our rise is spectacular, so we are honored to be a key gamer in Australia's first aid emerging trend, exactly where first aid training supplies actual life-saving abilities. First aid emergency response has changed in recent decades thanks to the intro of portable life-saving gear, and attainments require normal stimulation to ensure up-to-date skills.
All real response courses consist of certified attainments in demand by companies, along with the option to take on short refresher courses to keep first aid emphasis and capabilities.
If you want to prioritize your employers, then the first aid certificate Melbourne can help you get that. Our First Aid courses supply all the essential skills and knowledge to Response to any medical crisis. Click here to check our emergency first aid courses in Melbourne.